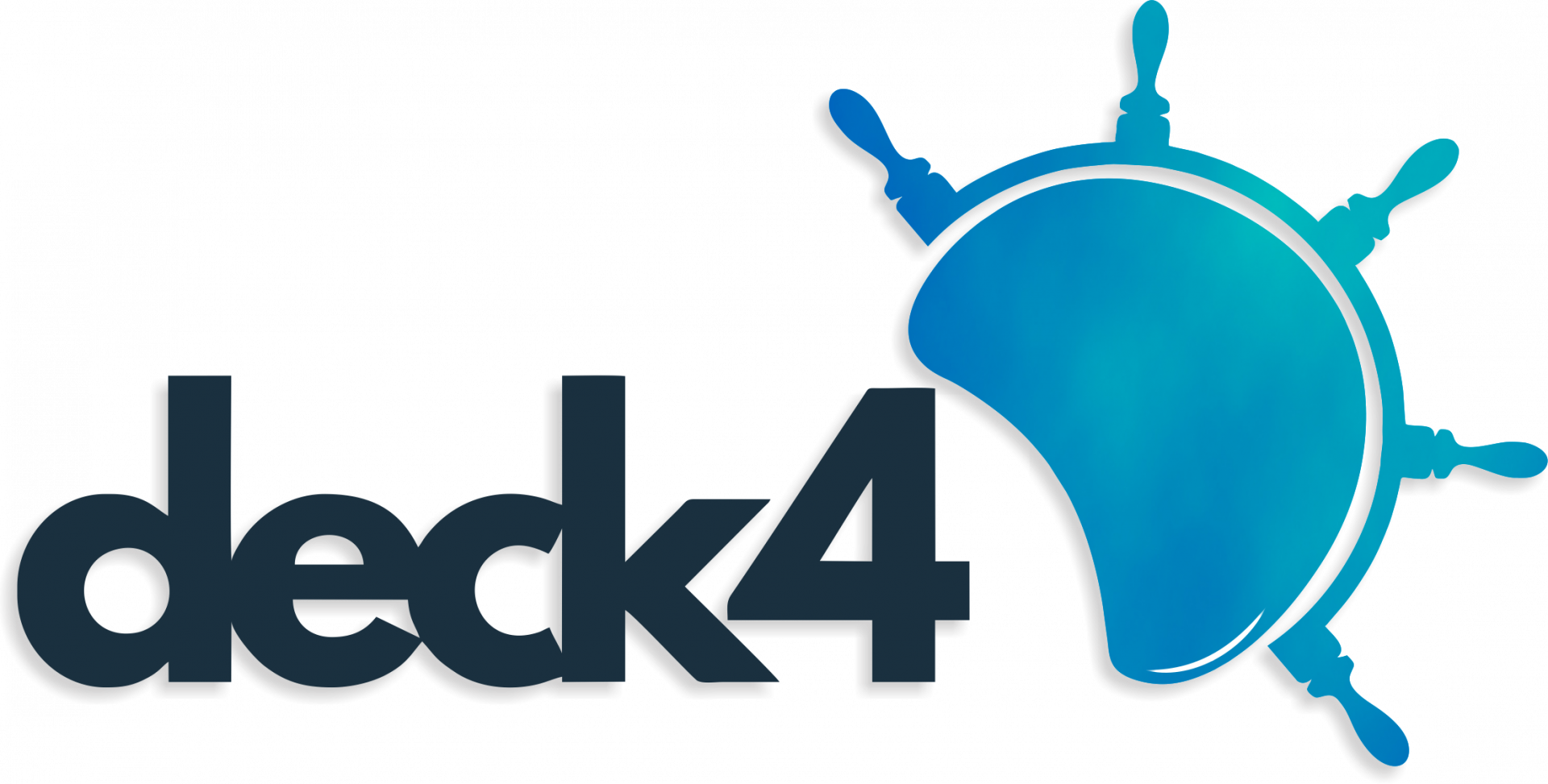 This Policy applies as between you, the User of this Web Site and Deck4 the owner and provider of this Web Site. This Policy applies to our use of any and all Data collected by us in relation to your use of the Web Site and any Services or Systems therein.
1. Definitions and Interpretation
In this Policy the following terms shall have the following meanings:
"Account": means collectively the personal information, Payment Information and credentials used by Users to access Material and / or any communications System on the Web Site;
"Content": means any text, graphics, images, audio, video, software, data compilations and any other form of information capable of being stored in a computer that appears on or forms part of this Web Site;
"Cookie": means a small text file placed on your computer by Deck4 Ltd when you visit certain parts of this Web Site. This allows us to identify recurring visitors and to analyse their browsing habits within the Web Site.
"Data": means collectively all information that you submit to the Web Site. This includes, but is not limited to, Account details and information submitted using any of our Services or Systems;
"Deck4": means Deck4, ADDRESS;
"Service": means collectively any online facilities, tools, services or information that Deck4 makes available through the Web Site either now or in the future;
"System": means any online communications infrastructure that Deck4 makes available through the Web Site either now or in the future. This includes, but is not limited to, web-based email, message boards, live chat facilities and email links;
"User" / "Users": means any third party that accesses the Web Site and is not employed by Deck4 and acting in the course of their employment; and
"Website": means the website that you are currently using (deck4.com.br) and any sub-domains of this site (e.g. subdomain.yourschool.com) unless expressly excluded by their own terms and conditions.
2. Data Collected
Without limitation, any of the following Data may be collected:
2.1 name;
2.2 date of birth;
2.3 job title & profession;
2.4 contact information such as email addresses and telephone numbers;
2.5 demographic information such as post code, preferences and interests;
2.6 financial information such as credit / debit card numbers;
2.7 IP address (automatically collected);
2.8 web browser type and version (automatically collected);
2.9 operating system (automatically collected);
2.10 a list of URLS starting with a referring site, your activity on this Web Site, and the site you exit to (automatically collected); and
2.11 Cookie information (see Clause 10 below).
3. Our Use of Data
3.1 Any personal Data you submit will be retained by Deck4 for as long as you use the Services and Systems provided on the Web Site. Data that you may submit through any communications System that we may provide may be retained for a longer period of up to one year.
3.2 Unless we are obliged or permitted by law to do so, and subject to Clause 4, your Data will not be disclosed to third parties. This includes our affiliates and / or other companies within our group.
3.3 All personal Data is stored securely in accordance with the principles of the Data Protection Act 1998. For more details on security, see Clause 9 below.
3.4 Any or all of the above Data may be required by us from time to time in order to provide you with the best possible service and experience when using our Web Site. Specifically, Data may be used by us for the following reasons:
3.4.1 internal record keeping;
3.4.2 improvement of our products / services;
3.4.3 transmission by email of promotional materials that may be of interest to you;
3.4.4 contact for market research purposes which may be done using email, telephone, fax or mail. Such information may be used to customise or update the Web Site.
4. Third Party Web Sites and Services
Deck4 may, from time to time, employ the services of other parties for dealing with matters that may include, but are not limited to, payment handling, delivery of purchased items, search engine facilities, advertising and marketing. The providers of such services do not have access to certain personal Data provided by Users of this Web Site. Any Data used by such parties is used only to the extent required by them to perform the services that Deck4 requests. Any use for other purposes is strictly prohibited. Furthermore, any Data that is processed by third parties must be processed within the terms of this Policy and in accordance with the Data Protection Act 1998.
5. Changes of Business Ownership and Control
5.1 Deck4 may, from time to time, expand or reduce its business and this may involve the sale of certain divisions or the transfer of control of certain divisions to other parties. Data provided by Users will, where it is relevant to any division so transferred, be transferred along with that division and the new owner or newly controlling party will, under the terms of this Policy, be permitted to use the Data for the purposes for which it was supplied by you.
5.2 In the event that any Data submitted by Users will be transferred in such a manner, you will be contacted in advance and informed of the changes. When contacted you will be given the choice to have your Data deleted or withheld from the new owner or controller.
6. Controlling Access to your Data
6.1 Wherever you are required to submit Data, you will be given options to restrict our use of that Data. This may include the following:
6.1.1 use of Data for direct marketing purposes; and
6.1.2 sharing Data with third parties.
7. Your Right to Withhold Information
7.1 You may access certain areas of the Web Site without providing any Data at all. However, to use all Services and Systems available on the Web Site you may be required to submit Account information or other Data.
7.2 You may restrict your internet browser's use of Cookies. For more information see Clause 10 below.
8. Accessing your own Data
8.1 You may access your Account at any time to view or amend the Data. You may need to modify or update your Data if your circumstances change. Additional Data as to your marketing preferences may also be stored and you may change this at any time.
8.2 You have the right to ask for a copy of your personal Data on payment of a small fee.
9. Security
Data security is of great importance to Deck4 and to protect your Data we have put in place suitable physical, electronic and managerial procedures to safeguard and secure Data collected online.
10. Changes to this Policy
Deck4 reserves the right to change this Privacy Policy as we may deem necessary from time to time or as may be required by law. Any changes will be immediately posted on the Web Site and you are deemed to have accepted the terms of the Policy on your first use of the Web Site following the alterations.
11. Contacting Us
If there are any questions regarding this privacy policy you may contact us at
felipe@deck4.com.br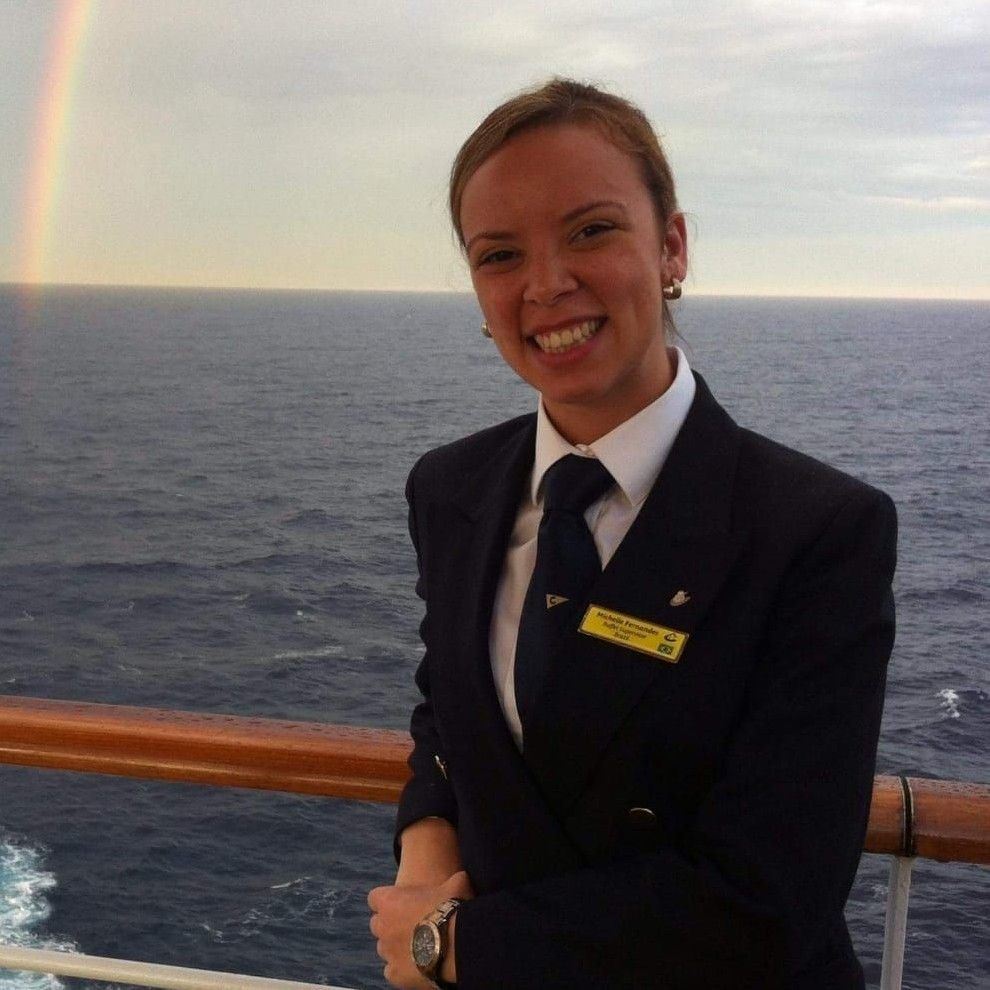 Michele Cardoso
Michelle Cardozo possui mais de 14 anos de experiência em navios de cruzeiros atuando na área de restaurantes na empresa Costa Crociere, solidificando uma carreira que iniciou como Assistant Waitress, Waitress, Buffet Supervisor, Head Waitress, Assistant Maître D'hotel e hoje 2° Maître D'Hotel. Fala fluente 4 idiomas, navega pela Europa e América do Sul, atendendo o público internacional. Trabalhou em Resorts conceituados como 'Sofitel Jequitimar Guarujá' e 'Casa Grande Hotel Resort & Spa' e segue atuando na Indústria Hoteleira.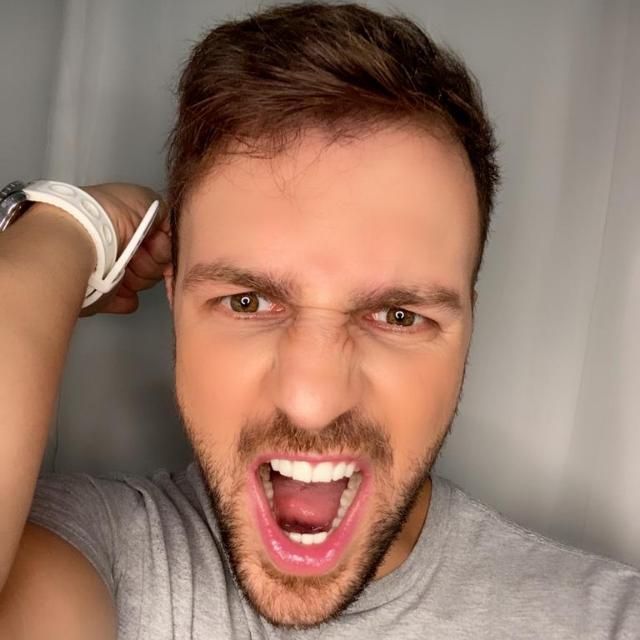 VINICIUS FARO
Vinny Faro é formado em Cinema e Audiovisual pela Faculdade São Judas e Licenciatura plena em Letras pela Universidade Santa Cecília. Pós-graduado em Coordenação Escolar pelo Grupo Faveni. Graduado em Língua Inglesa pela Open House Idiomas e Francês pela Aliança Francesa. Especialista em Linguagem Neurolinguística e experiência como Shop Seller a bordo de navios da italiana MSC Cruzeiros.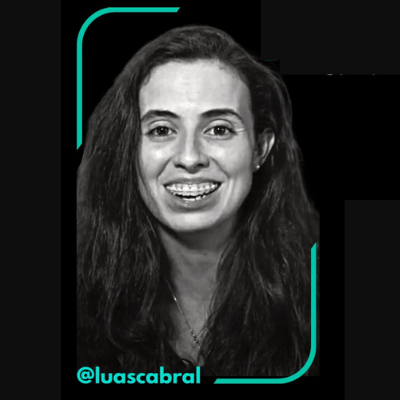 LUANA CABRAL
Luana possui Licenciatura em Pedagogia pela Unisanta, Au pair em NYC por 2 anos, certificado de proficiência Cambridge, curso de critical reading and expository writing na Universidade de Long Island e advanced English na Columbia university.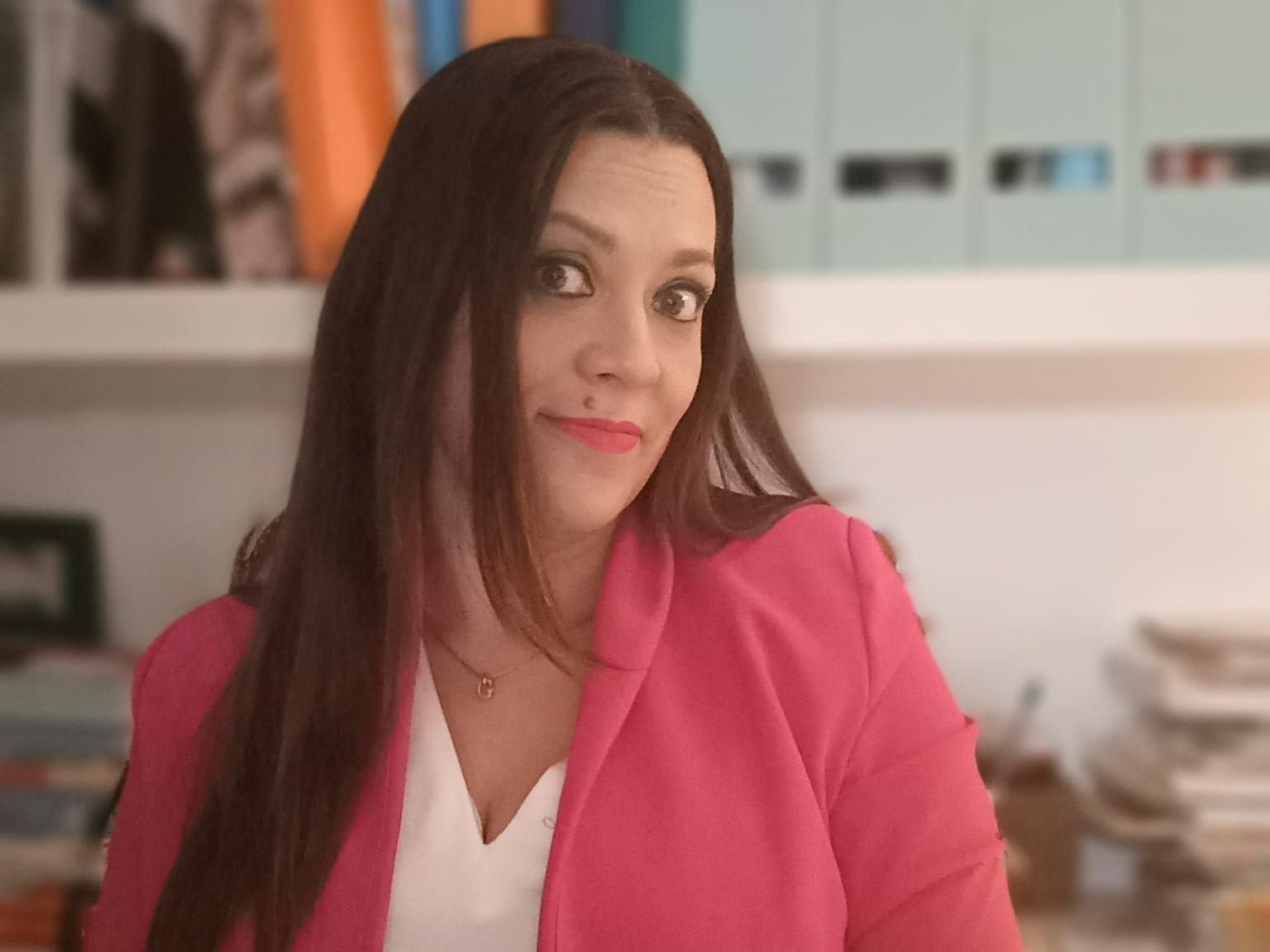 GIOVANNA DEL GIUDICE
Licenciada em Linguas e laurea em Sciencias políticas internacionais, possui experiência plurianual a bordo de cruzeiros no setor Entretenimento e na seleção e formação de Cruise Staff e Hostess. Fala fluente 6 línguas, possui especialização em glottodidattica infantil, teacher trainer, projeta cursos linguisticos nas escolas, privados e familiares. Experta em in bilinguismo e nos processos de aprendizagem natural das línguas. Presidente de Scioglilingua, cooperativa de promoção linguistica, que se ocupa de vários projetos e laboratórios linguisticos na Italia.
FABRÍCIO BRITO
Fabrício Brito é fundador da Deck4, educador e jornalista graduado pela Universidade Católica de Santos. Atua na indústria dos Cruzeiros Marítimos há 20 anos. A bordo dos navios da italiana MSC Cruzeiros, já foi Recreador, Chefe de Entretenimento, Coordenador de Atividades Infanto-Juvenis da frota, Assistente Diretor de Cruzeiros e Diretor de Eventos. É criador da mascote da armadora, o Doremi. Em terra firme implantou e coordenou o escritório da MSC Cruzeiros do Brasil, no Rio de Janeiro. É fundador do Projeto Social Tripulantes do Futuro que qualificou e inseriu mais de 2.500 jovens de baixa renda em navios do mundo todo.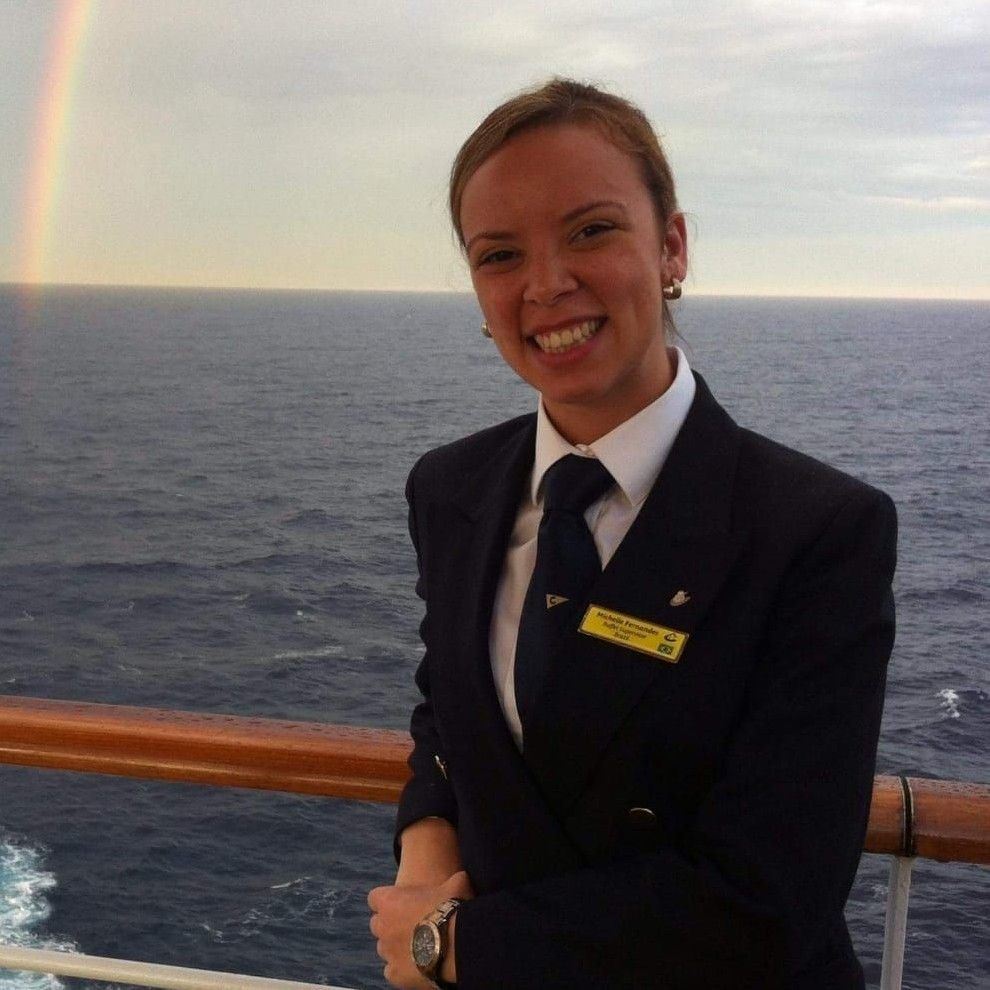 MICHELLE CARDOZO
Michelle Cardozo possui mais de 14 anos de experiência em navios de cruzeiros atuando na área de Alimentos e Bebidas, exclusivamente no setor de Restaurante da companhia italiana Costa Crociere. Iniciou sua carreira como Assistant Waitress (Assistente de Garçonete) e exerceu todas as funções do departamento (Waitress, Buffet Supervisor, Head Waitress, Assistant Maître D'Hotel) e atualmente é 2ª Maître D'Hotel. Fala fluentemente 4 idiomas, é especialista no Mercado Europeu e América do Sul. Em terra firme trabalhou em hotéis e resorts conceituados como o Sofitel Jequitimar e o Casa Grande Hotel Resort & Spa, ambos no Guarujá.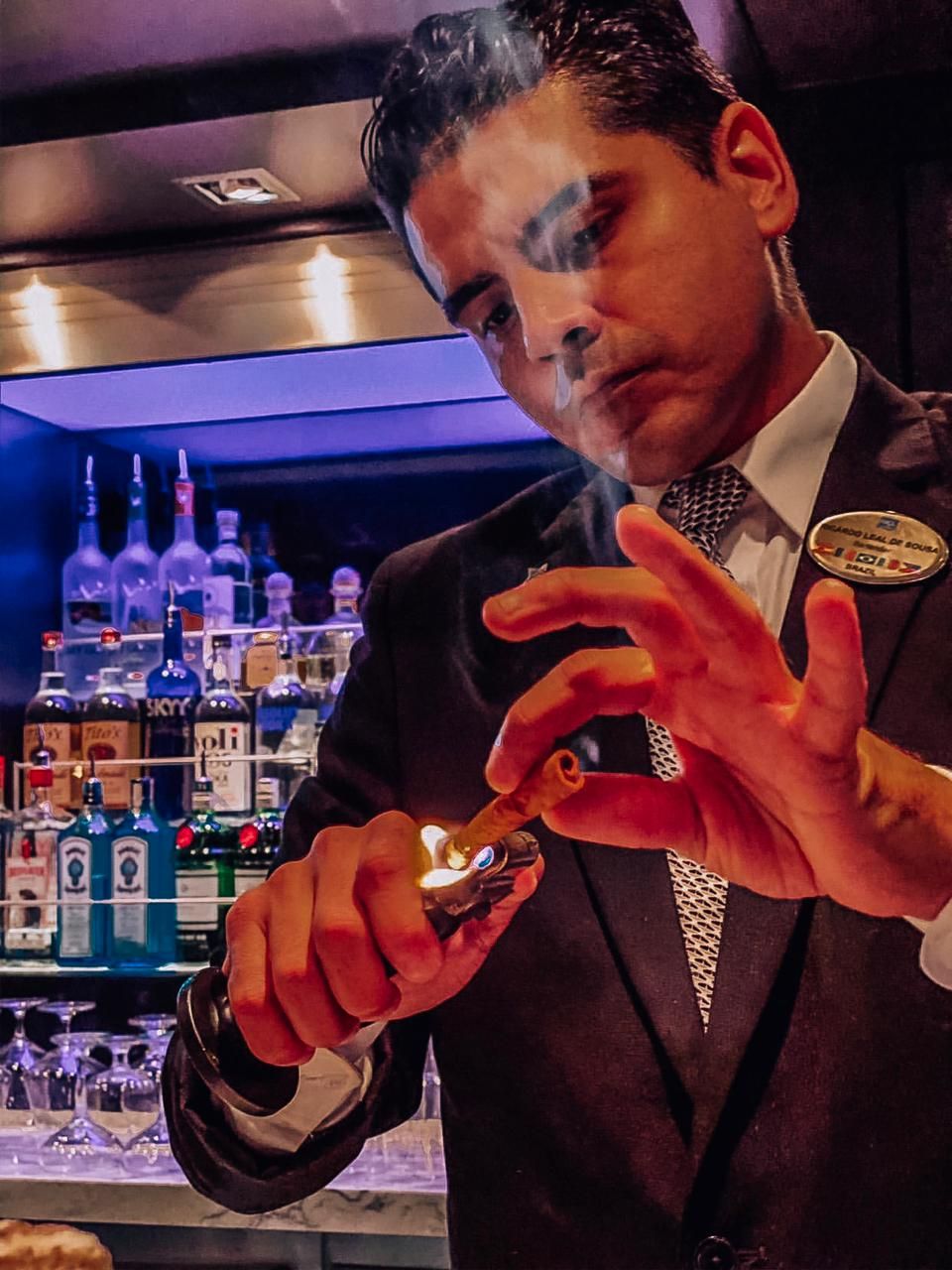 RICK LEAL
Rick Leal é detentor de finais nos maiores campeonatos de coquetelaria como Worldclass / Bacardi Legacy IBA. É mixologista formado pela EBS (European Bartender School), IBA (International Bartender School), ABB (Associação Brasileira de Bartender) e pela Cornwell University (F&B). Trabalha a bordo há 16 anos e já passou por companhias como MSC Cruzeiros, Costa Crociere, Pullmantur Cruises e atualmente é Mixologista na novata e arrojada Virgin Voyages.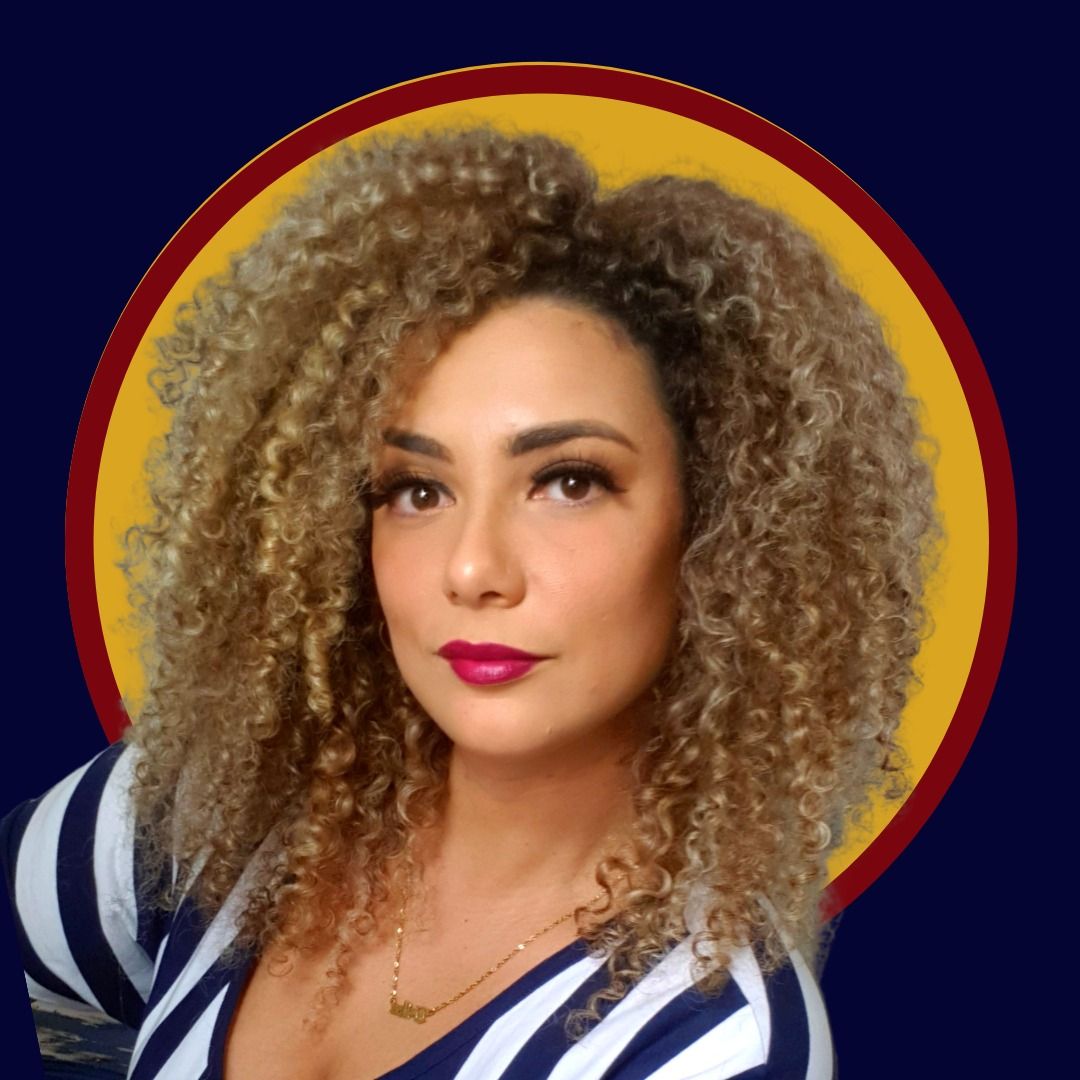 ERIKA GOMES
Graduada em Turismo pela Faculdade do Litoral Sul Paulista (FALS), iniciou sua carreira em navios de cruzeiros na italiana MSC na área de Housekeeping e Restaurante. Na Costa Cruzeiros atuou em vários segmentos do departamento de Guest Relations e na Pullmantur assumiu o cargo de Coordenadora de Grupos tornando-se logo em seguida Assistente da Direção de Entretenimento. É idealizadora do blog "Minha Vida a Bordo", fala três idiomas com fluência e acumula mais de 12 anos trabalhando na indústria dos cruzeiros.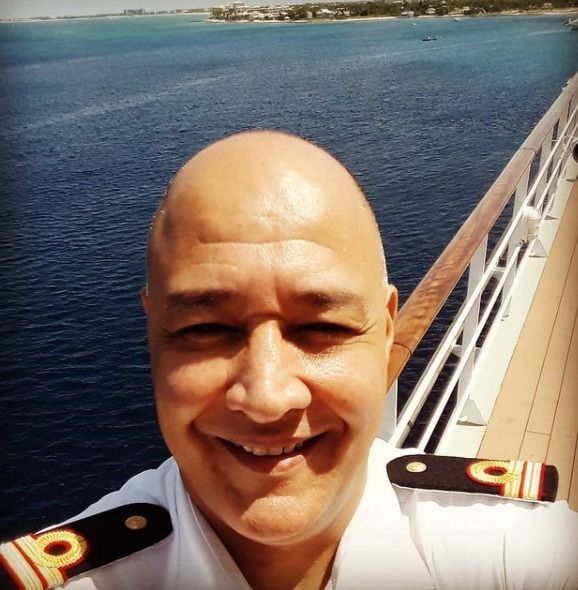 GIANCARLO BERNINI
Possui mais de 30 anos de experiência em Gestão de Alimentos e Bebidas em Hotéis e Navios de Cruzeiros onde exerceu funções de F&B Manager, Restaurant Manager, Bar Manager, passando por companhias como Carnival Cruises, MSC Cruzeiros, Island Cruises, Pullmantur Cruises, Crystal Cruises e Norwegian Cruise Lines. Especialista em mercado americano e USPH.
Formado em Hotel Management & Business Administration pela Putney & Fulham Technical Business, de Londres, na Inglaterra. Especializado em Restaurant Management Operations e Food & Beverage Management, pela Université Lumière, de Lyon, na França.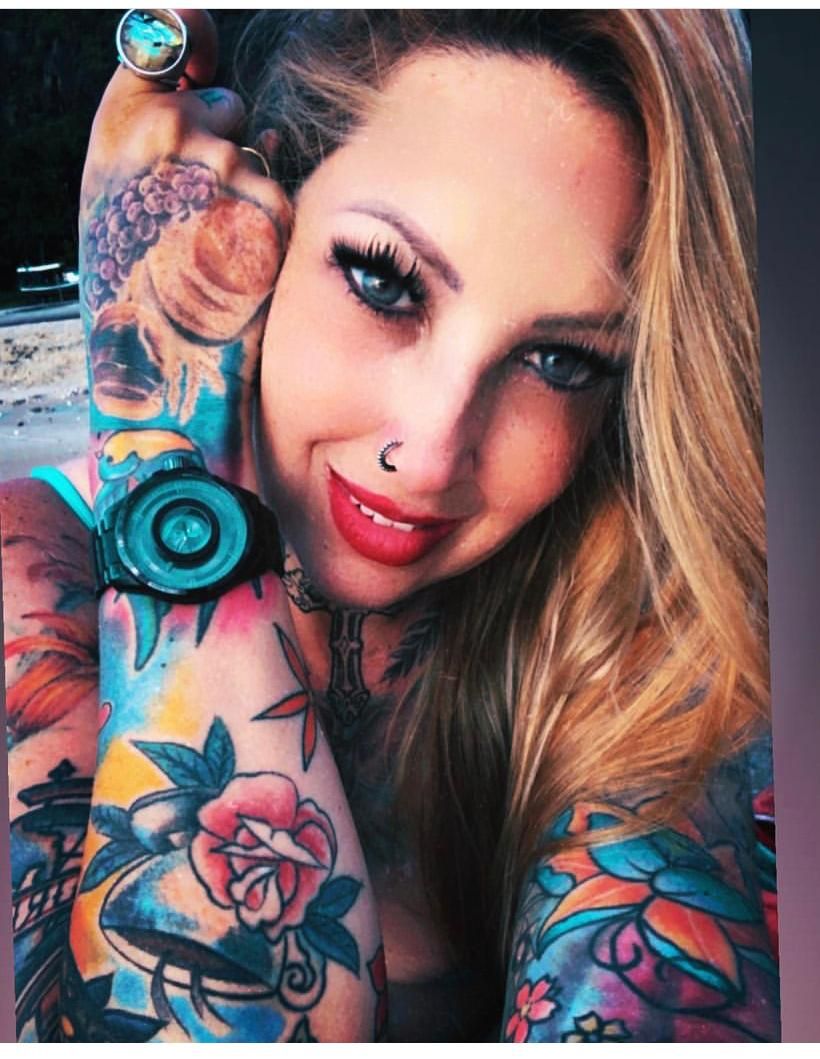 CAROL BRANQUINHO
Carol Branquinho ingressou na vida a bordo pelo Projeto Social Tripulantes do Futuro, fala 5 idiomas com fluência e possui mais de 10 anos de experiência como Camareira nos navios da italiana MSC Cruzeiros onde se especializou em Governança para o Mercado Norte-Europeu. Graduada em Turismo e Hotelaria pela Universidade Monte Serrat (Unimonte), ela também é Mestre em Educação, Especialista em Interculturalidade, Diversidade e Multiletramentos pela Fundação Universitária Iberoamericana. Possui MBA em Inglês pela Universidade Santa Cecília. Pós-graduada em Gestão e Docência pela Universidade Unidez.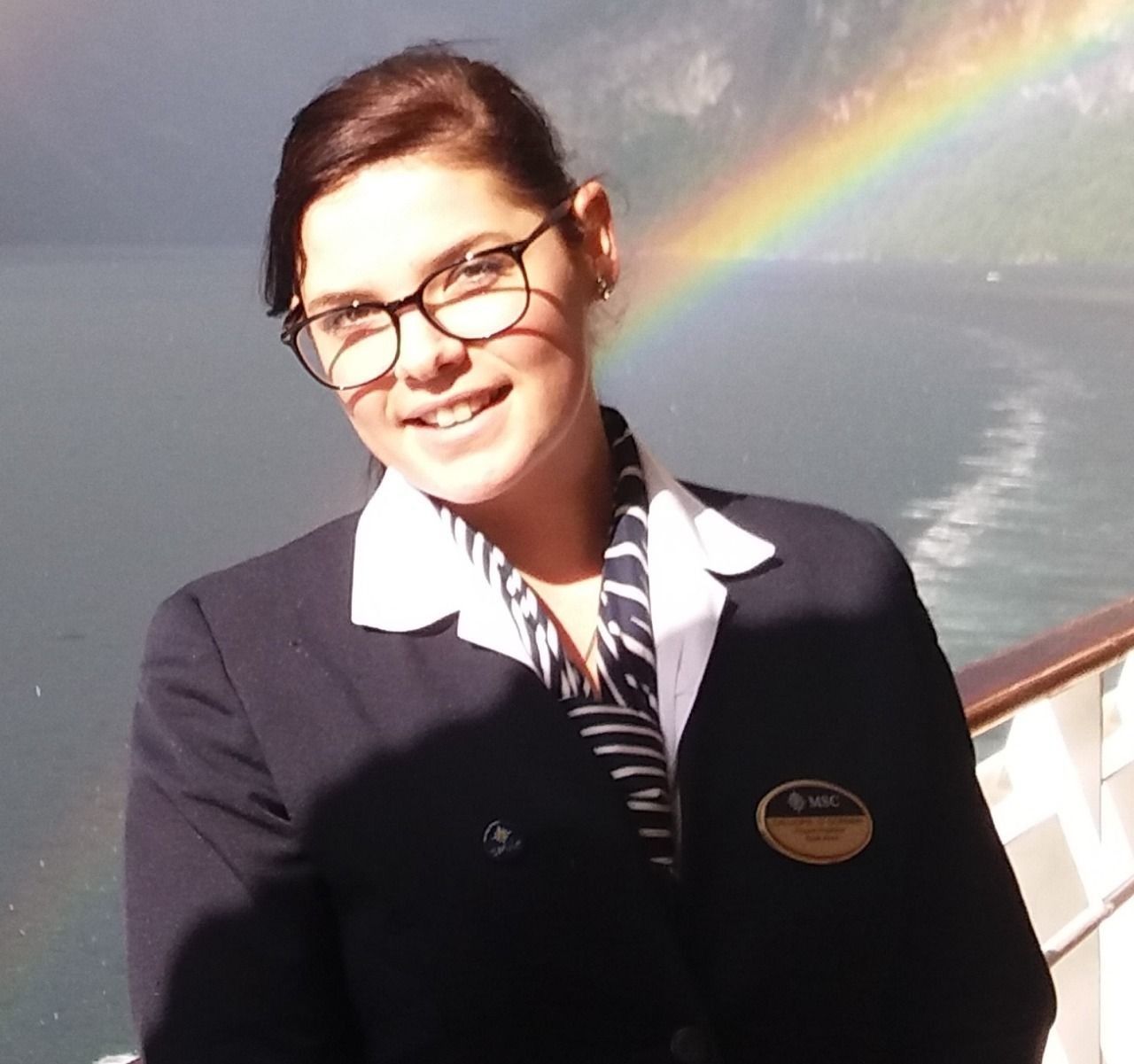 Caylee O'Gorman
Caylee é fluente em 6 idiomas e possui formação nível AS pelo British International Distance College em Joanesburgo, África do Sul. Com 7 anos de experiência embarcada, começou como Bell Boy e foi promovida a Program Publisher, onde atua hoje em dia.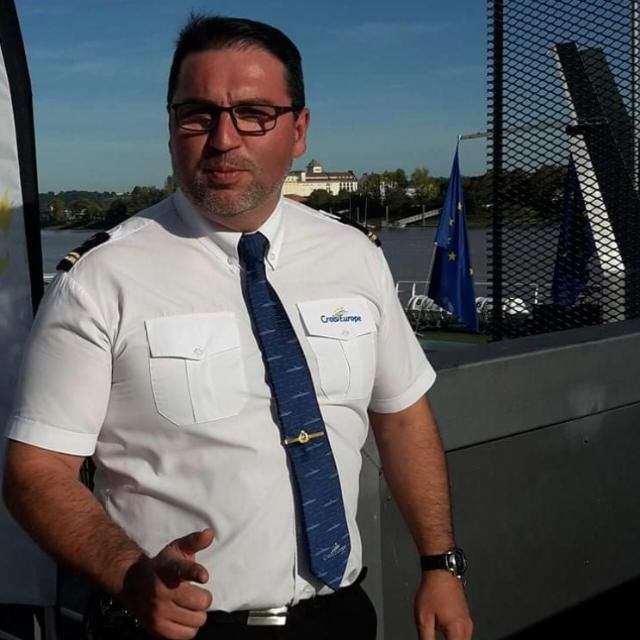 LEONARDO PAIVA
Leonardo Paiva possui mais de 25 anos de experiência a bordo de navios de Cruzeiros Fluviais. Nascido na cidade do Porto, em Portugal, trabalha atualmente comandando embarcações que navegam nos principais rios da Europa, principalmente entre Portugal e França.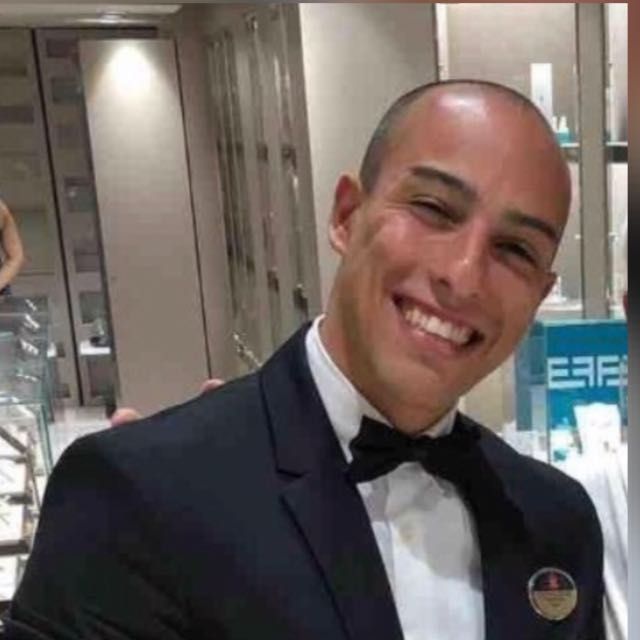 PATRICK ZOLTAN
Patrick Zoltan possui mais de 10 anos de experiência em navios de cruzeiros atuando em cargos como Duty Free Specialist , Perfumery Specialist , Jewelry Specialist, Assistant Boutique Manager and Boutique Manager, passando pelas companhias Celebrity Cruises e MSC Crociere. Especialista no Mercado de Luxo - Fine Watches & Fine Jewellery. Fala fluente 5 idiomas e trabalhou para marcas como Bvlgari, Omega, Ulysse Nardin, Gucci, Chopard, Effy, Royal Jewelry, entre outras.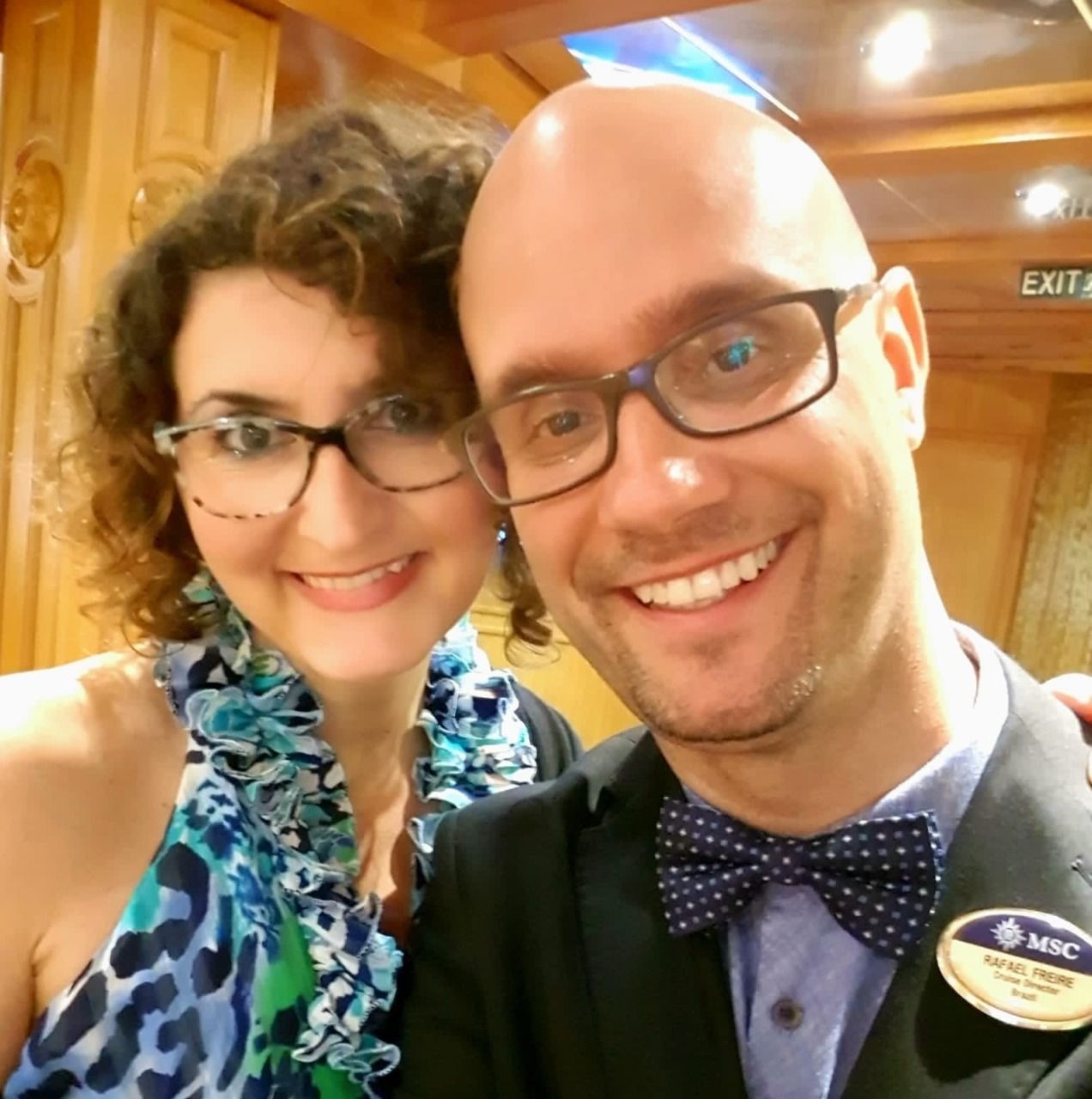 Marzia Santilli e
Rafael Freire
Marzia Santilli é italiana e possuiu uma trajetória brilhante na indústria dos cruzeiros. A bordo exerceu todas as funções do departamento de entretenimento. A Diretora de Cruzeiros é formada em Sociologia de Recursos Humanos e Organizações pela Universidade La Sapienza, de Roma, na Itália.
Rafael Freire acumula experiências como Chefe de Animação, Diretor de Recursos Humanos e Cruise Director ao longo dos 17 anos que trabalha embarcado. Os dois se conheceram a bordo e estão casados há 11 anos.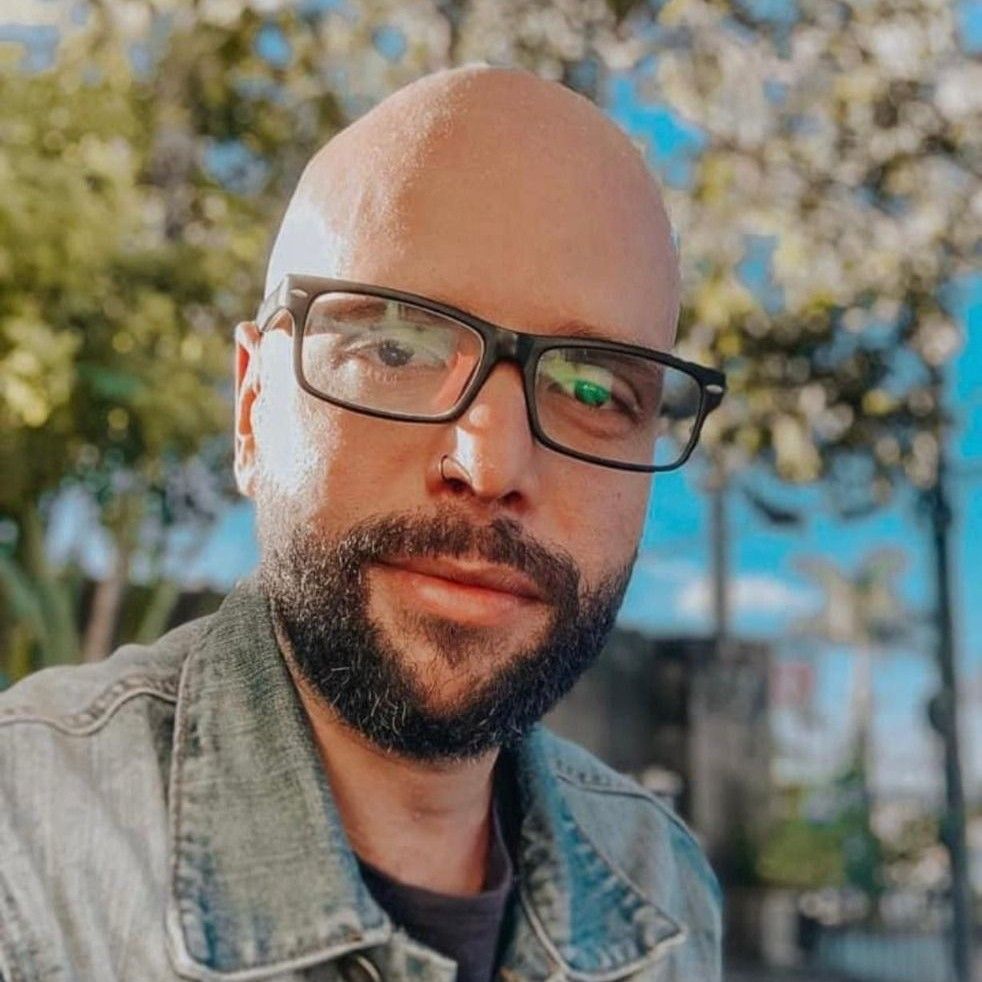 MARCOS CALDEIRA
Com mais de 10 anos de vivência na indústria dos cruzeiros marítimos, Marcus é especialista em Mercado Americano e tem experiência como Oficial de Desembarque em diversos portos ao redor do mundo, além de vivência em navios de tamanhos variados. Sempre trabalhou para o Grupo Royal Caribbean onde ingressou como Assistente de Garçom.
Atualmente é oficial no cargo de Supervisor de Recepção. Ingressou na vida a bordo pelo Projeto Social Tripulantes do Futuro.
Created with